It's that time again, when we feel a little older and a little more accomplished knowing that we just ended another chapter of our life. And to celebrate the end of this undoubtedly huge chapter, what could be more appropriate than Grads? However, we all know that choosing a dress for Grads can be a terrible pain in the 'arsenal', especially if you're like me and tend to have many favorites. A great example of how horrible I am is the fact that, if you asked me to choose my favorite dress out of all that are in this post.... I won't be able to choose just one! AsI have chosen all my favorites for this.=S
Since I love you, I'm going to try and make life a bit easier for you, and let you know what you what before you enter the stores, so that you don't go gaga for everything. Usually I do colour posts, about which colour is best for you----> if you missed it, and don't know what colour you should wear, click here! But this time, to have you in the know and all fashionable this year, we're going to discuss the latest trends for Grads 2013.
The 2013 trends that I approve of are;
-Bold in Gold!
So this year it's all about standing out, being bold, different
and capturing the attention of the entire room and you would see this as the reason for many of the other trends this year. Wearing a golden dress would certainly make you the belle of the ball. It has been trending on the red carpet this year as well, making it not as much as a fashion crime as you would have thought. Que: all gold everything
#Pro Tip: Gold works well with all complexions.
-Sweetheart Neckline.
Yup, square necklines, v necklines, round necklines, asymmetrical necklines are all out... ok not the asymmetrical necklines. Those are in! But more importantly so are Sweetheart necklines! Sweetheart necklines have always made dresses look cuter and it's not hard to find a bra to wear with. However, if you're on the DD spectrum of the scale, this might not be the best cut for as it will just push everything up, edging your look further away from classy.
#ProTip: Sweet heart necklines compliment any chest, giving a curvier top figure.
-Flare of Colour.
We're always advised to add a pop of colour to accent our outfits and now we're going past that inch and taking a whole yard. This year it's all about being bold and standing out, and you can't do it better than a bold brightly coloured dress! Or a lovely innocently pastel coloured dress. Anything's better than a washed out beige this year. We have some lovely in colours for 2013, so you can choose from those if you'd like. My fav is definitely grayed jade.
# Pro Tip: Find your perfect colour and rock it, here's your chance to have fun with it and not seem like a crazy person.
-Bling!
It's all about blinding the hell out of your classmates this year. The shinier the sequins, the better! I love sparkly Grads dresses just because they're so party-ish and fun and this year they're definitely in style.
# Pro Tip: If your dress is sparkly, you can save money on accessories as they wouldn't have to be as eye catching as your dress. Simple pearl stud's can do your dress justice.
-Embellished Bustiers.
So perhaps you're not so big on the whole
lot's of Sequins
idea, but have no fear. You can downsize your bling factor, and settle for an embellished bustier this year. The bottom half of your dress says classy and the top half says party! A perfect mix of both worlds.
# Pro Tip: embellished bustiers save you money as you wouldn't need to buy a fancy necklace, and they also draw attention to the bust for a more busty appearance.
-Prints.
Embroidered print dresses are a great subtle, yet eye catching substitute for sequins. So take your pick between the two. Prints don't scream party but they sure look classy.
#Pro Tip: Large prints make you look larger and small prints make you look smaller, so strategize!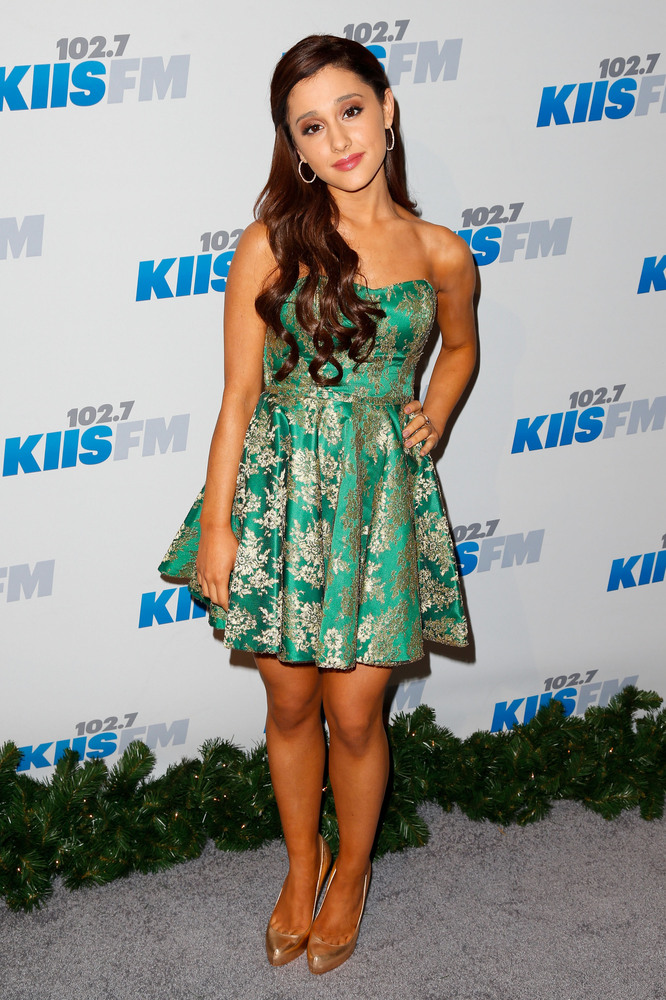 -Statement Necklaces.
Spice up a plain simple dress with a wonderful necklace. Notice the trend here? Splurge on the dress and save on the necklace, save on the dress and splurge on the necklace! Go ahead and choose a necklace that's flattering and comfortable to wear.
# Pro Tip: With a fancy necklace, there's no need for earrings.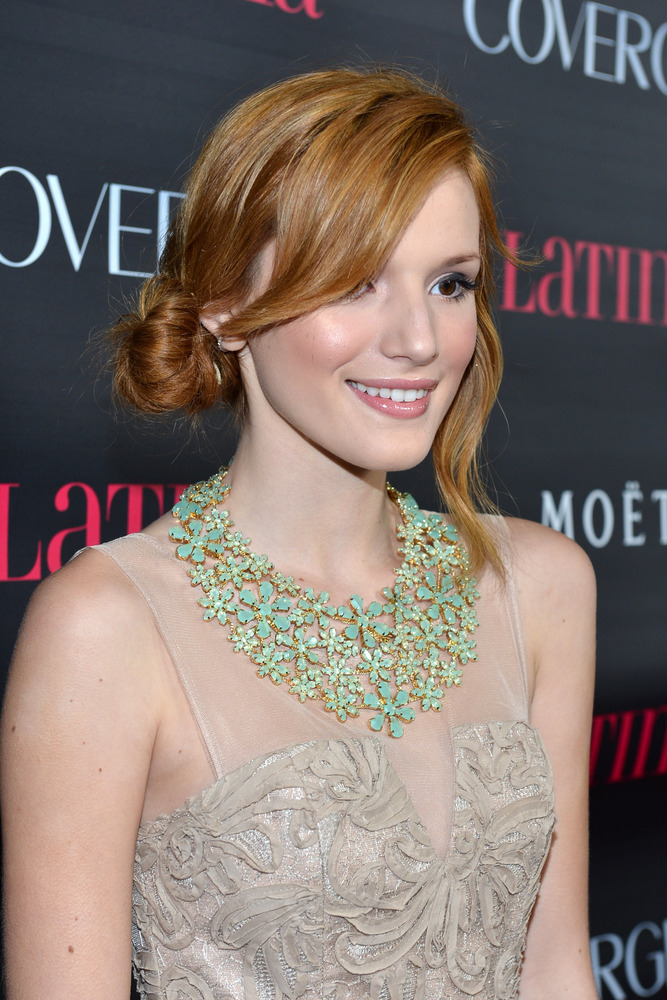 -High Necklines.
Neck high dresses are in! They're quite pretty, especially in lace. However in order to pull this off well, you'll need to have a long neck or else you'll look like you're choking or your head is floating. If you have a short neck like myself, definitely go for the deep sweetheart neckline as the plunge will make your neck look longer.
# Pro Tip: There's no need to buy a necklace and the high neck will hide any scars on your chest.
-Chiffon Layer.
This is in! And you just have to accept that fact.
However this is a lovely alternative to the high low cut dress, if that style doesn't float your boat. The elegant long overlay over a short club chic dress is a definite best of both worlds. And it's even better if it's detachable as the chiffon layer takes your dress from elegant to party as you hit the dance floor.
#Pro Tip: Walking in heels and wearing a long dress takes utmost talent, so if you feel yourself tripping on your skirt, you can easily 'detach' yourself from that stress. Also, this look is quite expensive, so for a wonderful DIY:
1. Buy an awesome short dress that you love.
2. Buy at least 2 yards of chiffon cloth the colour of your dress.
3. Cut a semi-circular piece and waistband, and then attach the two.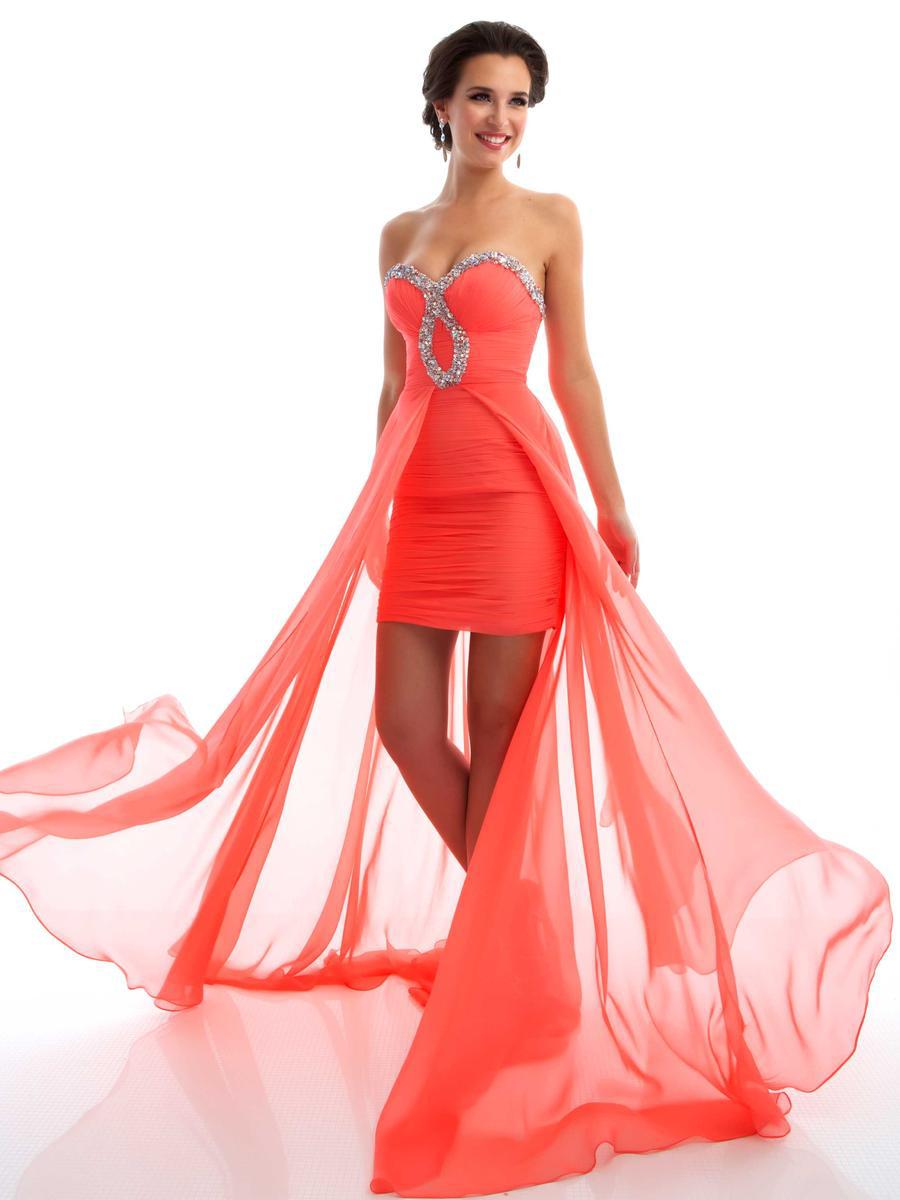 -Ombre!
The Ombre; it looked hot on your hair, it looked hot on your nails and you're damn right if you're thinking that it'll look hot on your Grads dress too! It's a great way to have fun with not just colour but colours.
#Pro Tip: You don't have to choose just one colour and you can accesorize using the most minimal colour on the dress rather than the most prominent colour.
-High Slit.
The high slit is back! If you can't decide between a short dress and a long dress, then this is a great way to have the best of both worlds.You get to cover your legs and show your legs through the night. While the high low dress does provide this same luxury, this is it's classy alternative.
#P
ro
Tip: You can just shave the leg closest the slit and leave the other as no one would see it =P
These are the trends, and there'll always be timeless classics such as lace and low back. So it's your choice in the end. Y
ou know what to do! Dare to be different! However, since being different is the trend, how different and bold could you possibly be if everyone is trying to do the same?
Choose wisely and stand out.